Science Plan Structure and Road Map - IODP Science Plan beyond 2023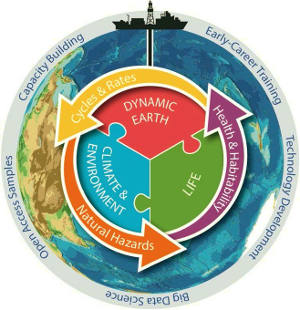 La redazione del Science Plan di IODP post-2023 Exploring Earth by Scientific Ocean Drilling prosegue a valle dei workshop internazionali tenutisi nei mesi scorsi.
La comunità scientifica internazionale IODP è ora invitata a prendere visione del documento preliminare Science Plan Structure and Road Map prodotto da un gruppo di delegati quale risultato condiviso dai workshop internazionali, e a sottoporre i propri commenti e suggerimenti di revisione entro il 26 agosto 2019. L'invito è rivolto in particolare a early-e mid-career scientists.

MESSAGGIO alla COMUNITA' SCIENTIFICA INTERNAZIONALE IODP - Planning for a post-2023 Science Plan